How to Continue Business During the Coronavirus Pandemic
By Al Strain, Senior Web Marketer
Undoubtedly, you have been consumed by anything and everything relating to COVID-19 and the Coronavirus. You try to focus on running your business, but the impacts of COVID-19 are far-reaching. No business is immune to its effects. At VGM Forbin, we're here to help with solutions that allow you to continue to operate as well as streamline processes, keeping your employees safe and productive as they practice social distancing.
Health officials around the world agree that social distancing is critical to slowing the spread of COVID-19. But how can you ensure your business stays operational if you don't have the ability to work from home? Forbin can equip your business to allow your employees to work remotely, continue to serve your customers, and maintain HIPAA compliance. Let's look at some of the options available to you that we use ourselves, and that we are setting up for many of our customers in the wake of this pandemic, from our remote home offices!
How to Remote into Your Work Computer
Continuum – LogMeIn Pro Remote Software
This is a HIPAA-compliant remote work solution that operates without the need to use a VPN (virtual private network), therefore preventing any slowing of your network and allowing you to easily work off your home computer. This is typically the first step for many of our customers looking to go remote. It creates a virtual connection between your work desktop and your remote computer such as a personal laptop or desktop. This solution also does not require as much bandwidth as a VPN solution, and therefore, it will not affect your system's network.
Ask about COVID-19 savings. Continuum is offering a discount for all customers during this unusual circumstance, which we pass along to our clients in addition to a discount we are offering on our setup of this program.
Before you dive in, here are some important things for you to consider with Continuum:
The user who is working from home must be a local administrator on their work computer.

Employees will need to install the software on their work computers before heading home.

Employees will need to know their computer USERNAME and PASSWORD to utilize the software.
If you require two-factor authentication, Forbin can set up Duo, an app that will allow your employees to get notifications on their phones. It's available for iPhone and Android.

We can allow employees to access multiple computers remotely.

If you need to be able to log in to servers or other systems, the IT experts at Forbin can assist with setup!
How to Answer, Transfer and Conference Office Phone to Home
RingCentral – Premium Phone/Video Conferencing Software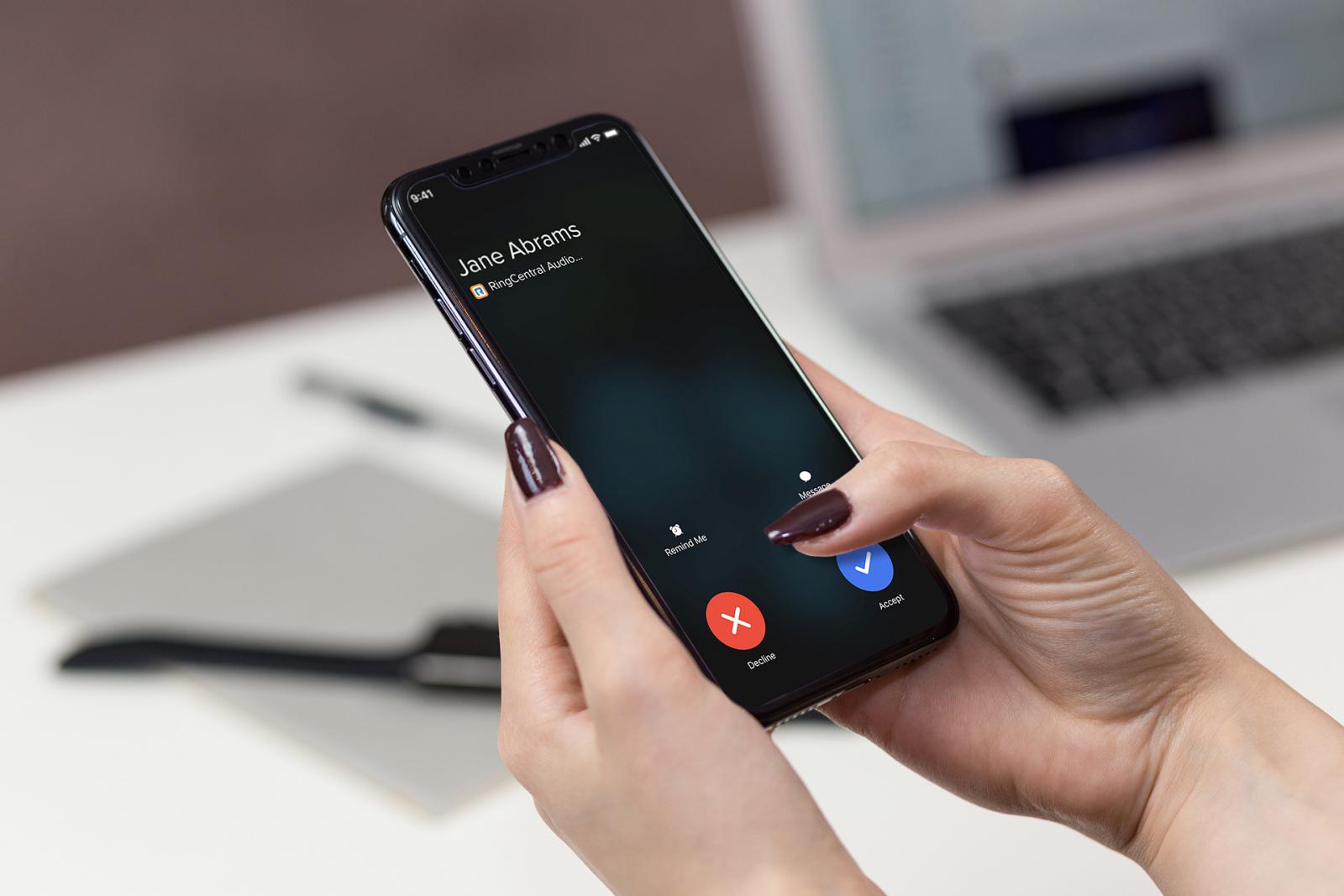 This is a premium phone and video conferencing plan that can serve as a great telehealth or telebanking solution among other great business purposes. It offers the following benefits:
Unlimited national phone calls

Unlimited audio meetings

Unlimited video conferencing

Unlimited internet fax

Automatic call recording

Voicemail to text

Access to all these options from anywhere

Completely secure end-to-end encryption for your team

HIPAA-compliant telehealth solution
Our team, as well as our customers, love RingCentral because there are many options that you can customize easily to your unique needs, such as sending office calls straight to your computer if you'd prefer to answer through your computer, sending calls to your cell phone after a few rings on the desktop, listening to voicemail and forwarding voicemails or calls from your desktop, or downloading a voicemail to email to a co-worker – the possibilities really are endless.
Ask about COVID-19 Savings – RingCentral is offering 3 months free for all qualified healthcare companies. No contract required. We are working with RingCentral to qualify our customers for these savings and are also offering our setup and migration time at a discounted rate to help our customers get up and running quickly and affordably!
How to Access Microsoft Office Suite, Share with Team from Home
Office 365 – Cloud-based Email, Teams Collaboration, all other Microsoft Office Apps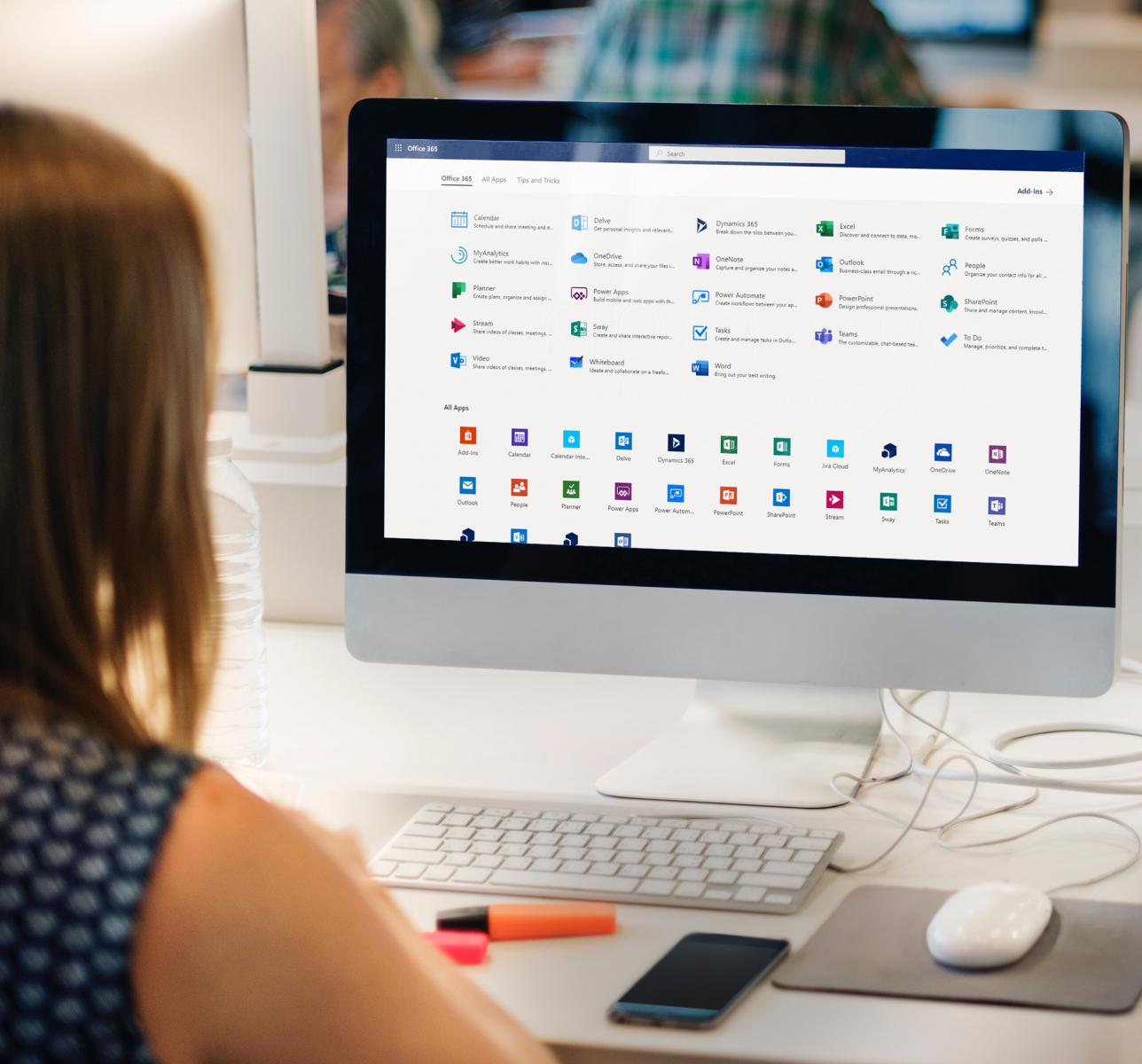 This system is cloud-based and allows your staff to access all updated versions of the Microsoft Office suite from anywhere, with all business files securely stored and shared with only your staff through your company's Office 365 account. Most businesses are switching to Office 365 right now and for good reason. This solution makes collaboration with your team extremely easy while remaining secure, in addition to giving you access to the latest versions of the Microsoft Office suite via the cloud. This means your team doesn't have to hassle with downloading new versions of these programs to their computer to have the latest and greatest. AND it's surprisingly affordable.
Ask about COVID-19 savings – Microsoft is offering an additional 5% off their licensing on top of what we already have contracted with them. Of course, we pass along these savings in addition to our own discount on our setup and migration services. We can have your team up and running with emails migrated over in a matter of days!