As a local Iowa IT provider, we know a thing or two about remote work solutions for Iowa businesses. This is especially true after the whirlwind of 2020! While we enjoy helping businesses across the country with their IT needs, we also love every opportunity we can get to help our fellow Iowans. Take a look at a few of the different needs Iowa businesses have when they transition to remote work environments.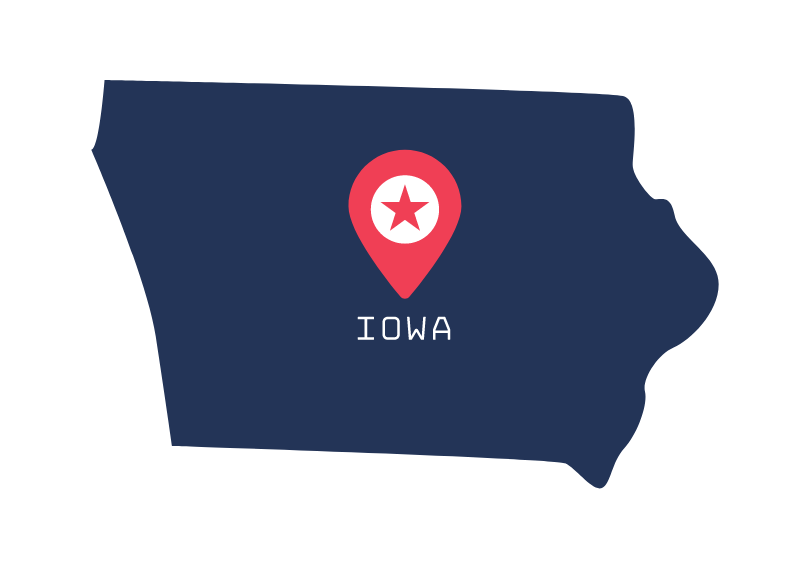 Solutions for Diversified Remote Workers
Diversified remote workers are employees that spend part of their time in the office and part of their time working from home. This is especially common for individuals living in rural areas that commute to the city. For example, the VGM Forbin office is in Waterloo, IA so we have employees that commute from surrounding towns like Jesup, Waverly and Manchester as well as individuals who live on their own farms!
An employee who works from the office and from home needs a portable solution that allows them to maintain productivity from both locations. For example, if an employee has a laptop for home and a desktop computer for the office, it's much easier to lose documents and important information when switching between devices. A great solution for this is to provide the employee with a laptop for home that can also plug into a docking station in the office that will display or mirror the laptop's screen on their office monitor(s).
Adequate Access to Information
A remote workforce, diversified or not, needs to have a space where they can communicate and collaborate online. Without this shared space, there isn't adequate access to vital information such as: schedules, working documents, progress reports, budgets, etc.
The Microsoft 365 Suite is a great solution for Iowa businesses looking to go remote or improve their remote work experience. Not only is collaboration (like Word documents and Excel spreadsheets) more secure than Google solutions, but you can communicate more effectively by also having an instant messaging platform (Teams) and email application (Outlook) all in one place. You really can't find a better solution all in one place.
Security for WFA Remote Workers
Work from Anywhere (WFA) is another great option for local businesses, especially if your employees travel to different locations in Iowa. WFA security is especially important because you never know where cybercriminals are lurking.
When employees are using their home Wi-Fi to work, they're on a secure, password-protected network that no one else is logged into. However, when they settle in at a local business or coffee shop, they're sharing the network with everyone at that location. Cybercriminals often take advantage of these shared networks to hack into computers and compromise the devices. It's important that you have systems in place to ensure security no matter where your employees choose to work. This includes two-factor authentication for logins, a VPN for access documents and more.
On-Site Help when Necessary
Sometimes equipment just breaks down or software decides to stop working for the day, and you just need someone in person to fix it! If you're in Iowa, your best option for IT is a local provider who can drive out to your worksite and fix the issue. At VGM Forbin, we can remotely access your computer for IT purposes or drive out to meet you on-site. It's the best of both worlds!
Talk to us about your IT needs as a local business! We can meet in person or over the phone to chat about how we can help improve your remote work experience.