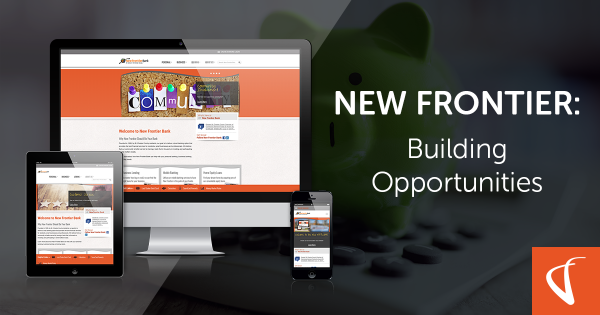 There may be a time when your current web hosting company isn't making the cut for your financial institution. Maybe you're disappointed with the customer service of your website provider or concerned about the level of security features they offer. Whatever the reason, your decision to switch doesn't have to be an overwhelming venture into a wild frontier.
What if we told you if you really liked the design of your site, you can keep it while increasing your access to quality service and enhancing security protections to your customers? That's just what the team at VGM Forbin did as they quickly helped a client through the unknown terrain of a site transfer.
WHO:
Lincoln County Bancorp. has chosen VGM Forbin as their web hosting provider for many years. When they acquired New Frontier Bank in Charles County, they wanted VGM Forbin to handle the website creation for the newly-acquired bank as well.
WHY:
Site transfers are beneficial to some clients for a variety of reasons. The original site may have been on an open-source platform like WordPress or gave staff very little control over their CMS (Content Management System). They may love the look of their site, but recognize the need for better security and functionality. New Frontier Bank needed to move hosting companies in a hurry with the acquisition by Lincoln County Bancorp.
However, they had another website redone in the last year so they didn't have the time to completely redesign another site, but still needed to make a change for secure hosting and better backend control. Our adaptable platforms help businesses in a bind who need services to keep them up and running without the time-intensive process of a complete redesign.
Lincoln County Bancorp. chose VGM Forbin's BankWeb™ platform because it offered a custom, compliant look and feel of a national bank with a content management system that gives financial institutions the ability to maximize their marketing potential.
HOW:
The financial team quickly got to work transferring content from New Frontier's site into our platform, while adapting the design to mirror the look and flow of all Lincoln County Bancorp. sites. This created a seamless brand experience and peace of mind protection in the new frontier.
While we would love the opportunity to build your site from scratch, we can still help you take your current design to a better platform for your financial institution.