At VGM Forbin, we're all about providing our clients with comprehensive solutions to help them move the needle and meet the bottom line. The best way to do this is by partnering the knowledge of our marketing team with a spectacular website from our development team and Managed IT to keep things running smoothly. Our marketing solutions are perfect for small to medium businesses that either don't have a marketing team or have limited time to put campaigns together. Our experts will partner with you to understand your brand and develop a strategy to meet your business goals. Get to know our team of professionals below!
Al Strain
SENIOR WEB MARKETER / ACCOUNT MANAGER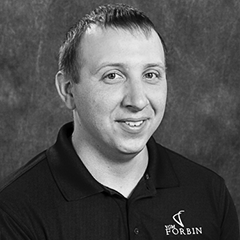 Google Certifications: AdWords, Mobile, Shopping & Video
Al joined Forbin after gaining extensive experience in journalism, which makes him an exceptional addition to our team of UX (user experience) writers. Al's primary focus is on-page SEO (search engine optimization) where he creates website content that attracts leads from search engines and compels them to take action. His skill in writing, matched with his Google Analytics expertise makes Al a great partner for clients looking to expand their marketing strategy. Fair warning: Al could talk to you for hours about marketing strategy, the oxford comma and anything related to sports.
Ana Dobrilovic
WEB MARKETER
Certifications: Google Analytics & Google Ads
Helping clients reach their goals is one of the many things Ana Dobrilovic is passionate about as a Web Marketer. Ana keeps herself busy by problem-solving and using her extensive UX knowledge to write compelling content for all of her clients. Whether it be through social media, blogs, site content or anything in between, Ana can put a creative twist on anything through strategy and collaboration. Her primary focus on the Forbin team is in the healthcare industry. Her work in our master catalog of HME products provides her with a unique expertise in home medical equipment when it comes to writing website content and social media calendars for healthcare providers. Ana's love of writing and languages comes from moving to the United States as a kid and teaching herself to read and write in English! If you have a grammar question, she's your girl.
Bailey Ronnebaum
ENGAGEMENT PROGRAM LEAD / ACCOUNT MANAGER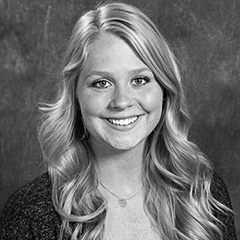 Certifications: Google Analytics, Google Ads Display, Mobile, Search, Video & Shopping
Bailey is one of our essential utility players on the marketing team as she leads our team members in several areas including Social Media, Reputation Management, Reputation Plus+, and Search Engine Optimization programs. As the Engagement Program Lead, you could say she keeps the rest of us on track. Oh, and did we mention she also specializes in social media for financial institutions? Wearing multiple hats allows Bailey to consult clients on how to improve their online presence and reputation, because she sees the big picture. She knows how to grow your customer base by reaching potential customers who are already searching for your products and services.
Cassi Price
DIRECTOR OF MARKETING STRATEGY
Google Certifications: AdWords, Mobile, Shopping & Video
As the most veteran member of the marketing team, Cassi helped develop many of our marketing programs that support our clients. These days Cassi manages the marketing team to ensure our programs and strategy meet the needs of all the industries we serve. She works closely with our Account Reps to understand what clients are asking for and how we can help. If Forbin is developing a new, innovative way to assist clients through web development, marketing or IT – you can bet Cassi is on the project. She dedicates a lot of her time to hearing from clients and team members firsthand, but she's a people person, so you won't hear her complain! You'll just hear her sipping on her English tea from time to time.
Hillary Reents
WEB MARKETER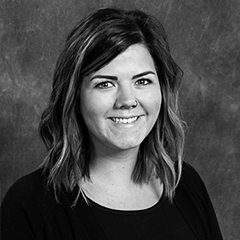 Certifications: Google Analytics, Google Ads Display, Mobile, Search, Video & Shopping
Hillary is our expert social media strategist for the healthcare industry. She specializes in creating social content, delivering social media ads and writing blogs for home medical equipment and healthcare providers. This specialty gives her a deep knowledge of promoting HME for businesses while following healthcare industry guidelines. As a cancer survivor, Hillary knows how important it is for our clients to create a positive experience for their patients, customers and their families. Her writing style and strategy is the perfect combination of compassion and direct language to uncomplicate those complex topics. In short, Hillary is someone you want on your social team.
Joshua Schneiderman
SENIOR MARKETING STRATEGIST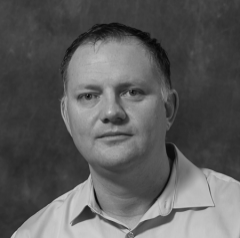 Certifications: Google Analytics, Google Ads Display, Mobile, Search, Video & Shopping
Joshua is one of our go-to educational speakers because he's not only an expert at digital marketing strategy, but he's great at explaining how he landed on the strategy that he did. As the SEM (Search Engine Marketing) lead on our team, Joshua regularly checks in with each client to share how their Google or Bings ads are doing and how they can improve for even better conversion rates. As a veteran marketer, Joshua knows how to meet customers where they're at online at the exact moment they need your products or services. He's also an expert at delivering dry humor over Microsoft Teams, but we'll let you find that out for yourself.
Kelly Herbert
SENIOR WEB MARKETER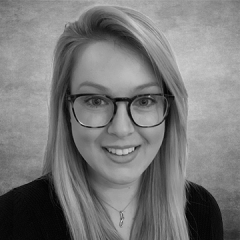 Certifications: Google Analytics, Google Ads Display, Mobile, Search, Video & Shopping
Kelly comes to us from sunny Georgia and brings her creativity and drive. Her numerous years of experience in sales and marketing has translated into the career in web marketing she holds now! As a social media strategist, Kelly is great at building a social media following that can convert followers into leads. She often inserts her witty humor into posts wherever she can because she knows that humanizing a brand is one of the best ways to engage the audience. As an expert with organized content and paid social media ads, she's always thinking about how else she can make her clients' online marketing a success.
Taylor Palmer
WEB MARKETING INTERN
Taylor Palmer is a Web Marketing Intern here at VGM Forbin. She is also a student at the University of Northern Iowa majoring in Digital Media Production and minoring in Marketing. She's passionate about content creation and is very grateful to be learning so many new skills as part of the Forbin team. Taylor loves all things social media and promotion, which is why she says the time she spends at Forbin doesn't feel like work at all. And we're glad, because we throw a lot her way and she handles it like a champ!
Give a shoutout to a marketer you work with by dropping a comment below or filling out a contact form!