We hope you were able to take away some good information to your team in the first part of our blog series about asking for feedback and how it directly correlates with increasing revenue. Now, it's time to dive into getting intentional with the patient experience.
Communicate Core Services and Humanize Your Brand
Now, more than ever, it is vitally important for people to know what your company does. Never assume that even your own, loyal customers or referral sources know everything you can provide to them, their families, their friends and even strangers they may randomly start up a conversation with. This is especially true with changes that were made in the last year such as curbside pick-up, remote set-ups, etc. Update all marketing collateral and have at least a quarterly review plan (more frequently for web content) to ensure all information is current. There are many digital asset tools available that assist with version control for sales teams. Invest in one!
Last fall a great HME leader said to the industry, "don't let this be forgotten!" It is time to tell your brand's story for the remainder of 2021 and beyond. Let your patients and customers know what your people did this past year, continue to do in 2021 and plan to do in 2022. Tell your story via patient stories and/or videos (these can be low cost these days!) Also, review your value proposition and brand positioning to ensure it aligns with where you are going. What does your brand stand for? Let your patients know! 89% of consumers say that they will remain loyal to a brand if it shares similar values with them. (Source: Fundera)
Get Intentional with Patient Experience
A useful exercise for your team might be to whiteboard everything that is different for your patients since last year. How has the experience changed? Noting the differences and improvements will help the team develop marketing messaging that communicates the value of these changes from the patient's perspective.
Have you been to the dentist or to your general physician lately? There are many changes in the experience from more text alerts and appointment reminders, to communication about COVID-19 and Delta Variant precautions and updated hours, even virtual visits when possible. The concept of a waiting room is much different with a virtual visit! Logging in and only waiting a few minutes vs. driving to the doctor's physical office and waiting 20+ minutes is quite a different experience. However, who is talking to you about these changes? Have your providers' offices been pro-active with communicating the benefits of change, or did you find out simply by experiencing the change for yourself? It is interesting to pay attention.
The?Accenture 2020 Digital Health Survey?found that post-COVID-19 providers need to continue to enable technology and digital health. How can you utilize technology, while patients are still somewhat being forced to adapt, to maintain momentum and enhance the patient experience? This is an area worth looking at from an investment standpoint. Remote monitoring capabilities, online chat, patient portals, patient apps, texting apps, Artificial Intelligence, marketing automation and technology to simplify workflow and patient communications for your staff are some examples if your company isn't already investing in one or more of these technologies.

Written by: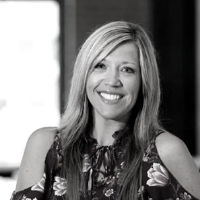 Lindy Tentinger - President of Forbin